Well, the game board is done! Note that I use Dulux colour for this.
I began by coating the whole board with Walnut Hull about two coats. Then I heavy dry brush several designated brown sections with Log Cabin, then a light drybrush of Tavern.
Then I paint the green parts with a pretty heavy drybrush/scrubbing of Scott's Pine twice, followed by Plantain medium drybrush, then light drybrush of Celery Green.
The first picture is taken with flash, and it appears very brown because of the underlying colour of brown across the board.
Here is with lighting and no flash, and the colour is much more green.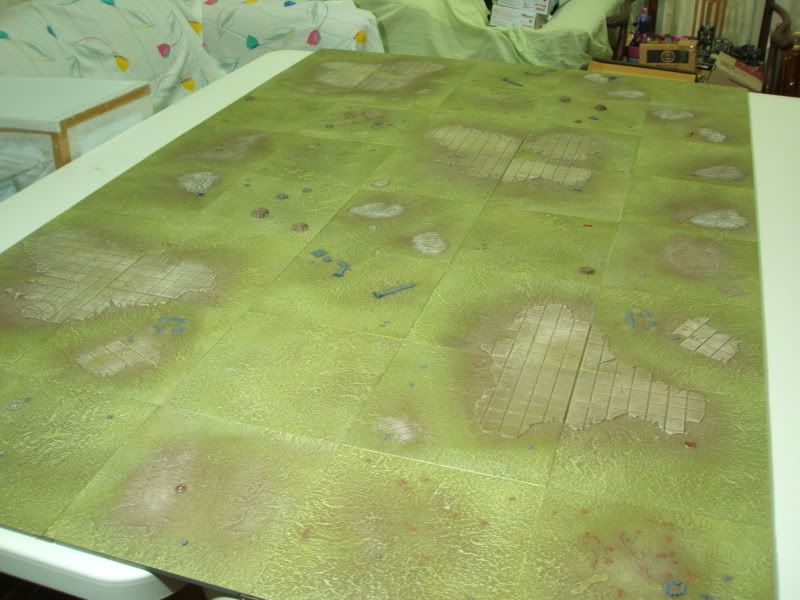 And now here with some terrain with flash.
And here with no flash.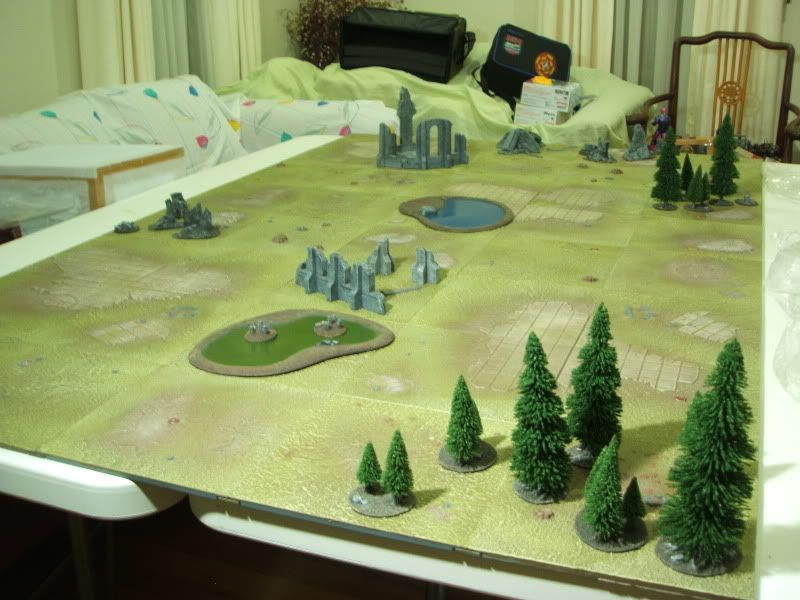 I call the game board the "OCD Destroyer" simply because I really, really, REALLY tried to get the colour to be consistant across the board so that no matter the configuration, it won't look 'section-y' and edgy. The flash really accentuate that, but the natural light makes it much more bearable.
One warning, be really, really careful when trying to re-highlight some parts with Celery Green, because I screwed up a section by making it too light, so I needed to repair the section from brown all over again, because if you start with the darkest shade of green it will still be too green.